How to Generate Passwords for BOB Netbanking?
4 min read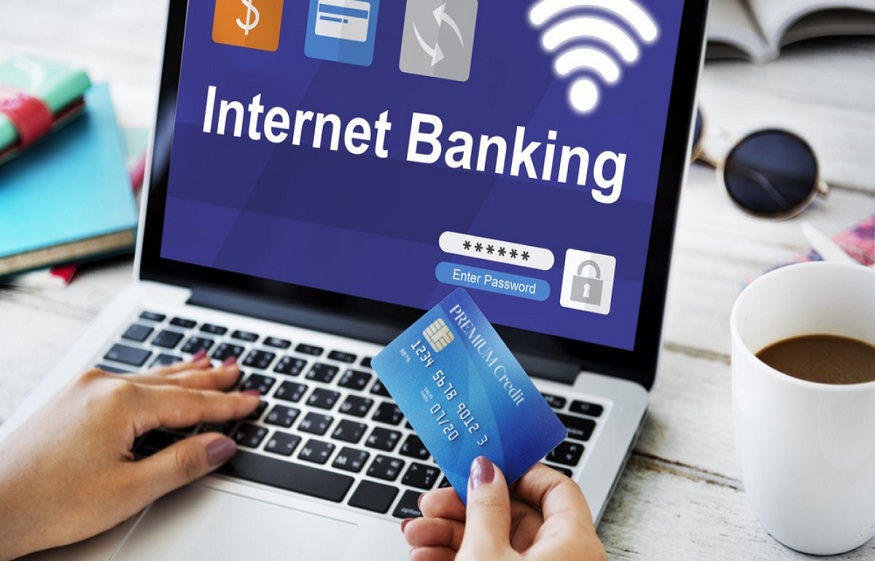 What is the one place everyone is almost always there? Without a doubt, it is the internet. You can do everything online, so why go the extra mile? Right? But, not all of us are clear-cut on our whereabouts on the internet. That is a given. So, right before you can start off, make sure you know where you are headed. So, for the people who are looking for ways to get their online presence for banking, here is an article for the customers of Bank of Baroda and how they can get started with their internet banking services of the bank account they hold in this bank. 
First things first, let's start from scratch.
Bank of Baroda Internet Banking Services
Customers of Bank of Baroda (BOB) can use an internet banking service called "Baroda Connect" to conduct transactions. This unique online service is available 24 hours a day, 7 days a week, and can be customized for both corporate and retail customers. It is a 24-hour global banking service that makes banking convenient and hassle-free.
What are the Major Characteristics of the Internet Banking Services from Bank of Baroda
Account Access –

By visiting the bank's website and logging in to BOB Internet Banking with a user ID and password, one can instantly access his or her bank account. A successful login allows access to the savings account balance and account statement.

View Multiple Account Information –

By using these online services, you can access multiple accounts with a single user ID.

Transaction History –

At any time, a user can log into his or her account and view the transaction history for the previous two months.

Account Summary of Deposit, Operative, and Loan Accounts –

One can virtually connect to any BOB account, such as a loan, deposit, or operative account.

Issuance of Cheque Book –

A new cheque book can also be requested online through the bank's internet banking services.

Check the Status of Your Cheque Book Request –

By logging into BOB internet banking or Baroda Connect, and you can keep track of the status of your checkbook request.
There are varied sets of services that are offered by the BOB Net banking, and you can look at them below.
Services Offered by Bank of Baroda Internet Banking
There is a wide range of services that you can get through the internet banking services of the bank, and they are:
Fund Transfer

Tax payment

Online ticket booking

Cheque book issuance

Bill payment

Alert on pending bills

Review & view bills online

Online Temple Donation

Mobile Alerts of Debit and Credit transactions

Open online Fixed Deposit

Services and Support Center

IPO / FPO

Balance inquiry

View transaction history

Online shopping

Complete FATCA Self Certification

Aadhar Verification

Hotlisting of Debit card

Generation of ESBTR receipt/GRN

Debit PIN reset

Generation of TDS certificate

Switch mailing address

Get access to SPGRS

Tracking of loan status

Direct access to e-trade

Download the pensioner life certificate

SB account transfer from one branch to another Branch

Generation of interest certificate of SB/TD/OD and loan accounts

Navigate to the NPS site and contribute to NPS

Direct access to Baroda eTrade, where customers can log in and perform DEMAT transactions

Check CIBIL score

Check the status of their clearing instrument

Register to Government regulated Schemes.
Now, let's get going to the BOB Net banking passwords.
How to Set the Internet Banking Password Offline
a) Retail Customers:

If you are a retail user, you can reset your transaction password in one of the following ways:

Go to a BoB branch and fill out a 'Reset Password Form.'

Toll-free numbers are 1800223344 and 18001024455.

b) Corporate Customers: To obtain the password, contact a BOB branch or send an email to 'barodaconn[email protected]' from their registered email address.
How to Generate the Bank of Baroda Internet Banking Password Online
BOB's official website can be found at www.bobibanking.com.

To reset your internet banking password, select the 'Retail User' option.

Then, enter your user ID and press the 'Enter' key.

A new page will appear with fields such as 'User ID' and 'Login password.' There is a link below the Password field that says 'Forgot Login Password?

Now enter the correct answers to the security questions you set up during your net banking registration.

Press the 'Submit' button.

Following that, you must enter your registered mobile number as well as your Bank of Baroda account number. To receive OTP, click the 'Submit' button.

A Time Password will be sent to your registered phone number. Enter the OTP into the box and press the submit button.

The 'Change Login Password' page will now appear, allowing you to create a new Login password. Retype the new Login password to confirm it, then click the submit button.

On the screen, a confirmation message stating 'Login password changed successfully' will appear. To finish the password reset process, click the 'OK' button.

Now – use your new password to log in to your Bank of Baroda net banking account.
How to Reactivate your Internet Banking Password
If you enter the wrong login password more than three times, your online banking user ID will be blocked, and the password will be disabled; in such cases, you must wait 24 hours to see if the password is enabled. If not, don't worry; following the instructions above will allow you to reset your Bank of Baroda Internet banking password and obtain a new one.
Conclusion
Once you figure it out – it is all easy. Especially when you want to set up your account and more things like that, you can get the hang of it in the snap of a finger. This post can help you get around with your internet banking service in the Bank of Baroda, which can be a great way to utilize your online help.