Essential Tips To Reduce Bike Insurance Premiums
3 min read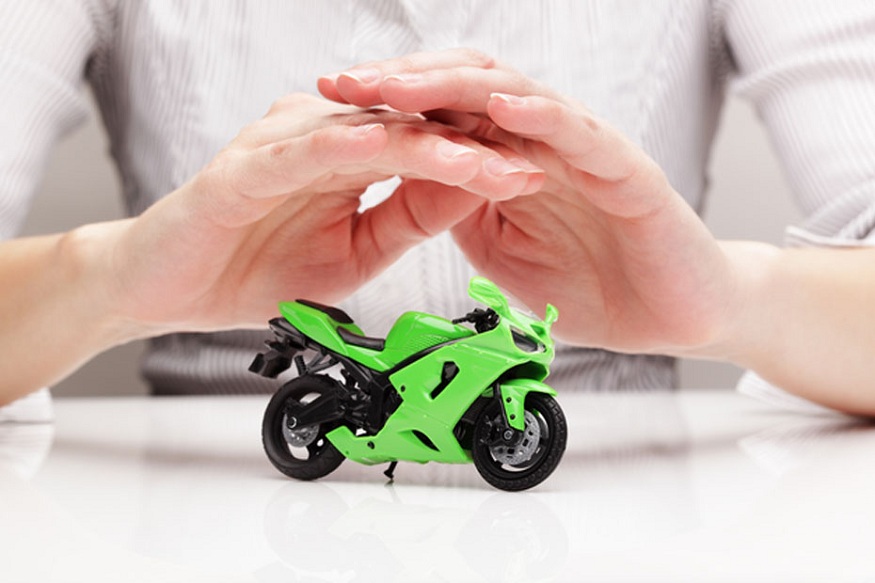 Two-wheelers make up the most significant part of the Indian transportation market compared to other vehicles. To protect your bike, you must buy a comprehensive bike insurance policy that covers everything. Bike insurance may be a saviour if your bike ever gets broken or stolen.
Though it may not be compulsory to have a comprehensive bike insurance policy, having third-party insurance on your bike is a must, as per the law. 
Getting the most coverage for the lowest price is essential when purchasing your bike insurance. Here are a few easy ways to lower the premium of your two-wheeler insurance policy.
Compare insurance policies:

Start by looking at the different insurance policies available for your two-wheeler. The ideal way to do this can be to look online and compare various bike insurance policies. You may use the help of an online

two-wheeler insurance premium calculator.

*
Choose the suitable add-ons:

Add-ons give you more protection than the standard all-in-one insurance policy. But you may have to pay a higher premium. So to keep the

bike insurance price

low, choose add-ons only if you think they may be needed or can be helpful. *

Make sure you renew your insurance on time:

When the bike insurance runs out, the NCB benefit may only be available for 90 days from the due date, after which it may no longer be valid. If you want to avoid having to pay a higher premium, you must renew your bike insurance before the due date. *

Install anti-theft gadgets:

Insurance companies may give you lower rates on your two-wheeler insurance if you protect it with anti-theft devices like security alarms. It shows that you want to keep your bike safe and keep it from getting damaged or stolen. 
To get a cost-effective two-wheeler insurance premium, ensure that the security devices have been approved by the Automotive Research Association of India (ARAI). *
Buy insurance from the same company:

If you have bought insurance for things like health, travel, etc., from a particular company, you should purchase bike insurance from the same company. The insurance company may give loyalty points that can be redeemed for a concession on the cost of bike insurance. *

No Claim Bonus (NCB):

Make sure to use the NCB to get a concession on your premium, whether you're renewing your insurance with the same company or with a new one. *
If you are continuing with the same insurance company, make sure you don't make any claim for small repairs because of which you may lose the NCB. 
Also, if you want to switch insurance companies, you need to get the NCB certificate from your current insurance company to use the NCB with the new insurance company. *
Ask for a concession:

Asking for a concession when you renew or buy new insurance for your two-wheeler is a good idea. Insurance companies may offer cost-effective rates to get people to buy their policies. Get deals to lower the cost of bike insurance. *
Driving records:

You get the NCB if you drive safely and don't make a claim during the policy period. However, new digital insurance companies may look at your driving habits to determine your premium. Make sure you keep up a good record when it comes to how you drive. *
Higher deductibles:

When the claim is settled, the insurance company may only pay for some of the repair costs. A deductible is an amount you have to pay out of your pocket. The two-wheeler insurance premium goes down if you opt for a higher deductible. *
Membership of a recognized motor riding organization or automobile association

: Some clubs or groups for people who ride motorcycles offer concessions on

bike insurance

for their members. If you are a member of these groups, like a touring club or an auto club, you can get a deal to lower the cost of your bike insurance. *
We hope these tips help you in getting the best insurance for your bike. If you are someone who always has a pillion rider, then it is recommended to check if your existing policy includes pillion cover. If not, add it to your bike insurance policy urgently, as you have the added responsibility of your passenger's safety when you're riding a pillion. *
* Standard T&C Apply
Insurance is the subject matter of solicitation. For more details on benefits, exclusions, limitations, terms, and conditions, please read the sales brochure/policy wording carefully before concluding a sale.