All You Need To Know About Charges For Demat Account
4 min read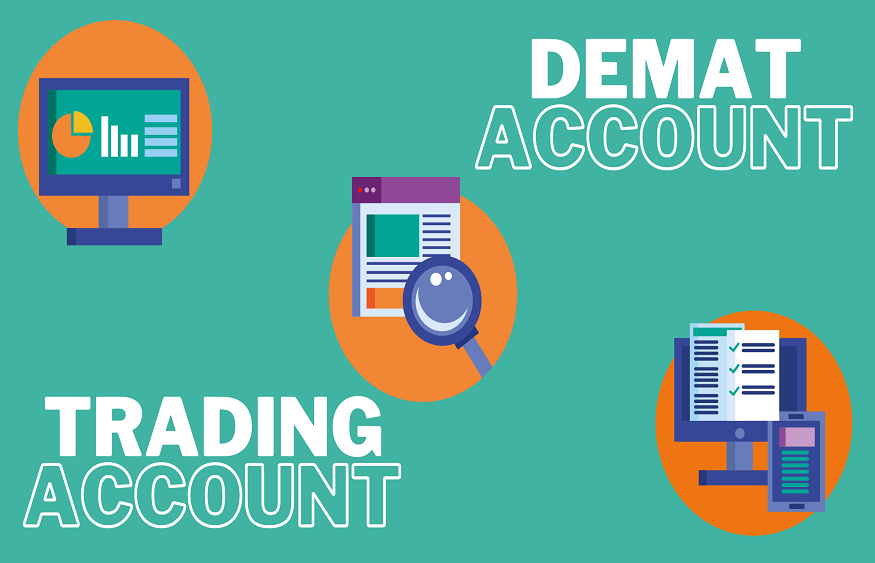 Investing in the stock market is a great way to grow your wealth over time. Hence, we are seeing a steady growth in the number of demat accounts in India. That said, investing in the stock market is not free; although it continues to become more affordable each passing day. Meaning, to start investing and remain invested in the stock market you will be occurring some charges—demat account charges. In this article, we will be looking at the charges for demat account opening and other such related charges. 
6 Charges You Must Know Before Opening A Demat Account
Now let us look at the different types of charges you must know before opening a demat account in India. Demat account charges are another factor you must consider while choosing a broker to open a demat account. Knowing about these demat charges will help you make prudent decisions. 
1. Demat Account Opening Charges 
The demat account opening charge is a one-time fee charged by the Depository Participant (DP), or the stockbroker to provide a demat account to investors. This fee is imposed when the investor opens a demat account with the broker. These demat account opening charges solely depend on the stockbrokers' policy. 
To incentivise brokers to open a demat account, most online brokers keep this fee very affordable; they charge a small demat account opening free. Some brokers and banks, on the other hand, may even waive off this fee completely offering free demat accounts. 
2. Demat Account Maintenance Charges
While demat accounts do not have a minimum balance requirement, they do have an Annual Maintenance Charge (AMC), generally, ranging from Rs.200 – Rs.1000, depending on the DP. The AMC also varies according to the type of demat account chosen by the investor. Moreover, every demat account classifies as Basic Service Demat Account (BSDA) if the account value of your investments are under a certain threshold. 
For example, a BSDA is a no-frills account for small investors with securities worth less than INR 50,000—these investors are not charged any AMC. The AMC for values ranging from INR 50,000 – 2,00,000 is INR 100, while for securities exceeding INR 2,00,000, the BSDA is treated as a Full-Service Demat Account. That said, there are some DPs that charge zero AMC for the first year; it is usually a one-time offer and only applies for the first year.
3. Brokerage Charges 
Brokerage or transaction charges vary according to the DP, and a small fee is levied each time a security enters or leaves the account. The brokerage fee is determined by the transaction value and the type of security being transacted. The DP typically declares the brokerage fee beforehand as part of the terms and conditions presented to the investor at the time of opening the account. 
Furthermore, this fee varies from product-to-product and segment-to-segment. What this means is intraday brokerage may vary from delivery-trading brokerage. At the same time, the brokerage imposed on equities is different from that imposed on F&O (Futures and Options) trading. 
4. Depository Participant Charges 
The depository participant fees, also called as DP charges, is a fee that is imposed everytime you sell a holding in your demat account; in other words, this fee is not applicable to intraday trades. This is a fee separate from the brokerage fees and should not be confused with that. A broker keeps this fee standard, regardless of the stock or the volume of stocks traded. However, the DP charges may vary from broker to broker by a slight margin. 
5. Dematerialisation and Rematerialisation Charges
A broker levies dematerialisation charges to convert physical share certificates to dematerialised shares. On the other hand, brokers also charge a fee, called the rematerialised charges, to convert dematerialised shares to physical share certificates. These two conversion charges may differ across stockbrokers.
6. Other Trading Charges 
Apart from these aforementioned charges, the following are some other important charges you should be aware of as an investor. These are additional charges you will incur while trading in the Indian stock market. 
Securities Transaction Tax(STT) 

SEBI Turnover Fees

Stamp Duty

Stock Exchange's Transaction Charges with GST

GST

Clearing charges charged by Clearing Corporation or Clearing Member with GST 

Charges for additional Services

Penalty in repayment of margin amount
Conclusion
To conclude, before opening a demat account and trading on your

demat app for android

or iOS, it is crucial to research the charges levied by the DP. 

The six charges you need to be aware of are:

Demat Account Opening Charges

Demat Account Maintenance Charges

Brokerage Charges

Depository Participant Charges 

Dematerialisation and Rematerialisation Charges

Other Trading Charges

This will help you make informed decisions and manage your investments effectively.